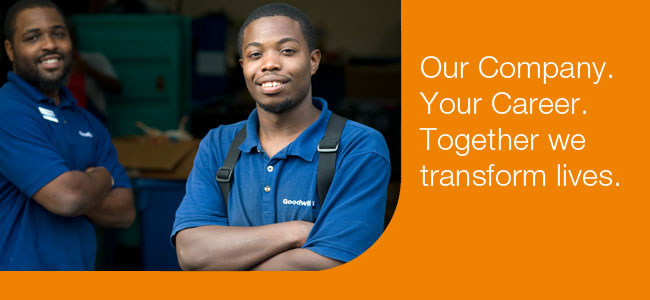 Make a difference while working for a nonprofit ranked among the top 10 in employee satisfaction. Goodwill of Greater Washington has rewarding employment opportunities with careers in a variety of fields including retail operations and facilities maintenance. Additionally, we offer challenging careers with our headquarters staff including positions in Workforce Development, Marketing, Finance, Information Technology, and Human Resources.
So if you're looking for a place to grow and to contribute to the strength and vitality of your community, then join us here at Goodwill of Greater Washington!
For employment opportunities at Goodwill of Greater Washington, browse the available positions and apply online.